Dorcas' response to Syria earthquake
Earthquakes and severe aftershocks are causing great devastation in Syria and Turkey. Dorcas has been active in Syria for many years and is directly experiencing the consequences of this disaster itself. The office in Aleppo was heavily damaged. But country office staff took immediate action, offering support to victims based on what is needed. Blankets, warm clothes and food are currently being distributed.
Najla Chahda (Dorcas' Country Director in Syria): 'Our office in Aleppo is damaged and we cannot work there at the moment. It is unsafe. Luckily, we can operate from one of our partners office and continue to provide support to those in need. Our community centre, where many of our programmes are given, is unharmed. For us, it is not a question of taking action. It is in our hearts to support people and that is what we are doing now. We have to do this.'
Due to the Beirut blast, Dorcas has experience in quickly responding to a disaster of this magnitude. The situation and needs of the people who have been affected are continuously assessed. Slowly the situation is becoming clearer, but it remains to be seen whether there will be new earthquakes and how severe they will be. We see older people are unable to leave their homes and when they do, they have nowhere to go. People are afraid to stay indoors, but the current weather conditions make this challenging. Besides distributing clothes, blankets and food, Dorcas also provides first aid to the victims through a mobile clinic. Furthermore, Dorcas is looking into providing cash-money assistance and psychosocial care.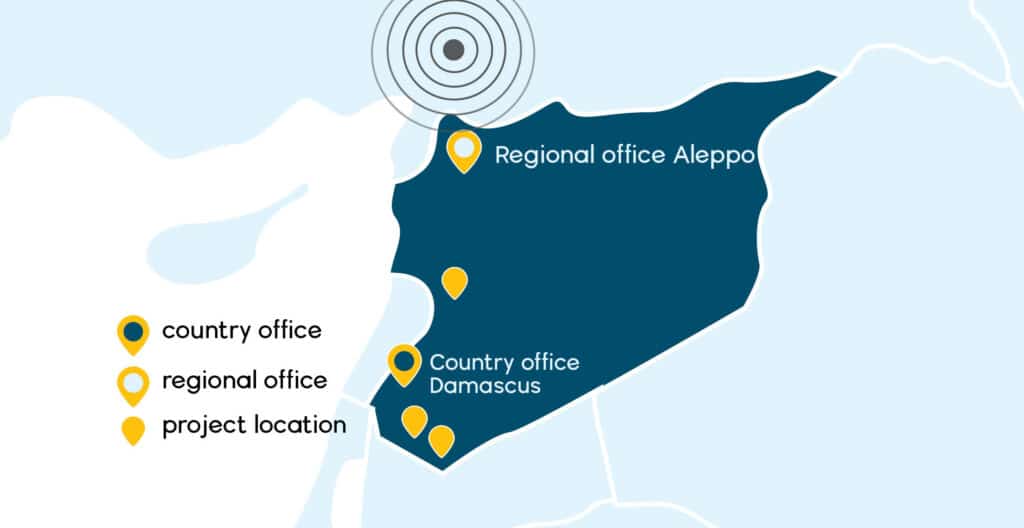 06 February 2023
Are you inspired?
Read the next story or contact us to get to know more about making an impact together.