Blue Bucket Campaign
The Blue Bucket Campaign is a campaign organised by Dorcas Country Offices in Albania, Romania, Moldova and Ukraine in cooperation with local partner organisation. They organise food collections, in blue buckets, and offer these buckets to marginalised people, such as older persons and families living in difficult circumstances, in communities in Eastern Europe.
With this campaign, the Dorcas Country Offices and local partners raise awareness on what individuals and community actors can do for marginalised people in their community or country. The Blue Bucket Campaign initiatives motivate the community to care for and protect its marginalised community members. For example with community activities, neighbours that care, volunteerism and practical support. The aim is to contribute to stronger communities that reach out to marginalised people.
Churches, NGOs, schools, private sector, and others are asked to participate in this campaign and collect food. Many volunteers, also young members of the community, offer support in packing and distributing the blue buckets with food. These Blue Buckets are distributed in communities where Dorcas and partner organisations participate in the so called Community Safety Nets with specific care for marginalised people.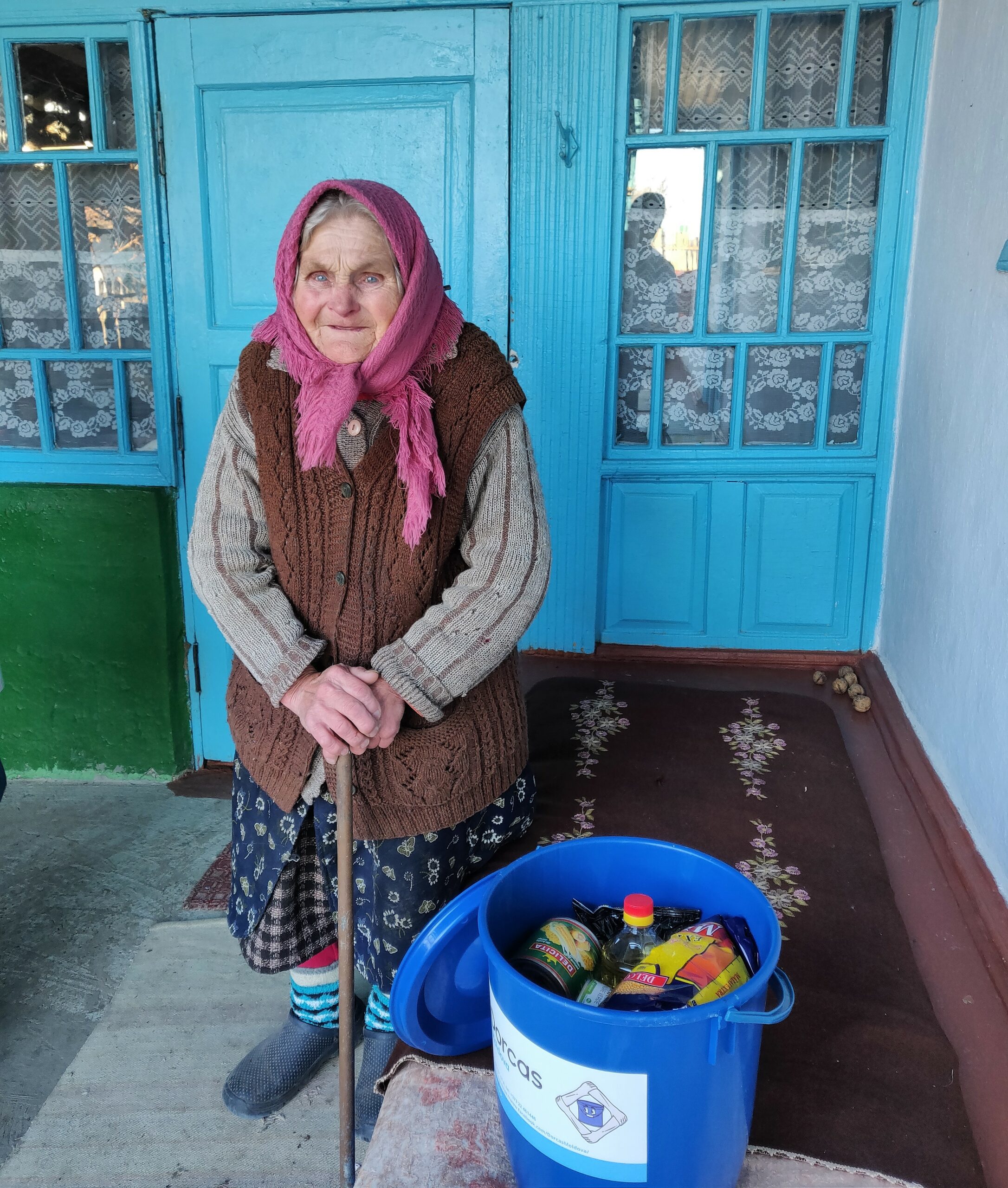 Dorcas Moldova
Moldova is struggling with huge price increases and a worsening of the health and economic situation in the country. Prices for natural gas have tripled since the beginning of November. Many people in Moldova are suffering and living under difficult circumstances, especially those without financial stability, who are suffering from an illness or simply have no ways to provide for their basic needs.
Prior to the campaign, Dorcas Moldova set a target of 1,500 buckets. A challenging number considering the current  circumstances and COVID-19. However, by cooperating with partners, a total of 3,200 buckets have been collected and they are all going to be filled. Better than expected and Dorcas reaches more people in Moldova who really need the help.
Dorcas Moldova: 'We really hope to bring a smile of hope in their eyes and offer them a peaceful holiday time, with enough food on their table, at least for a period.'
Want to support Dorcas Moldova with a donation? You can donate via a local crowdfunding platform: