Women's empowerment with clean cooking
Today is International Women's Day: a day that is celebrated around the world! On this day, we specifically acknowledge and honour the achievements and strength of women from all backgrounds. This year, the UN highlights the importance of access to technology and innovation in order to attain gender equality. In an age of constant progress and innovation, technology plays a vital role in the empowerment of women and girls when it is focussed on meeting their needs. The clean cooking energy project of Dorcas aims to empower women and strengthen their position for economic participation. Warialanga from Tanzania shares how clean cooking improved her health, increases adaptation to climate change and empowered her in her day-to-day life.
Warialanga: 'Preparing food for my family is one of those chores on top of my priority list. I had never imagined the effects of using firewood as the only source of fuel. Our way of preparing food is not only a miserable experience, but also a damaging habit to the immediate environment and it causes land degradation. On top of that, it's also very harmful for our health and leads to itching red eyes and constant coughing. These are just some of the prices we are paying for using firewood. We didn't have a choice then – but now we do.'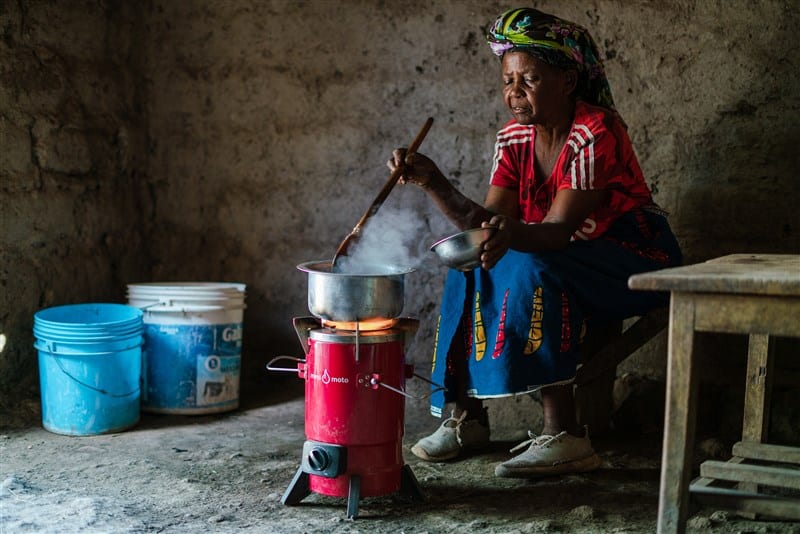 The effects of clean cooking
Warialanga became part of the clean cooking energy project of Dorcas. Clean cooking is the production and distribution of fuel pellets and briquettes and the inclusive market development of ultra-clean cooking stoves, which positively impacts the lives of many Tanzanians. In this project we establish a socially responsible, innovative entity geared toward social change. Clean cooking leads to increased household resilience, family health and adaptation to climate change because of reduced deforestation, gas emission, workload for women, costs for fuel and new income generating opportunities. The cycle of energy poverty will be broken by making clean cooking affordable and accessible.
Warialanga shares: 'Since we've cut down all our trees, we now had to buy firewood at 2,000 Tanzanian shilling a bunch. The clean cooking stove, the Mimi Moto stove, uses recycled wood pellets which are affordable and economically practical – I can cook more food with just one kilogram of recycled wood pellets than with a bunch of smoky firewood. And a kilogram of pellets is only 700 Tanzanian shilling.'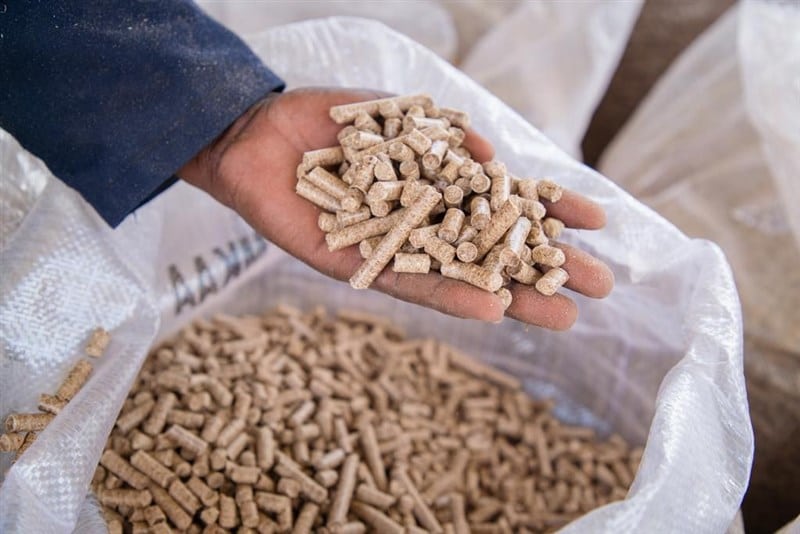 How Clean Cooking improves gender equality
Dorcas is committed to promoting gender equality. This has been deeply embedded in our way of working for many years. One of the ways we want to contribute to increased gender equality, is by creating equal opportunities for economic participation. The reduced workload for women, is essential in their empowerment and access to other sources of income and education. When women and girls are required to spend a lot of time gathering firewood and tending the fire while cooking, this reduces their opportunities to spend that time doing other work (and increase their income) or go to school.
Warialanga: 'I had never imagined that I would one day just turn on the stove and make a meal in the comfort of my living room. No smoke involved and the cooking goes a lot faster. I don't have to sit there to keep the fire burning. This gives me time to attend to other chores on my priority list. The clean cooking stove helped to turn things around in my life.'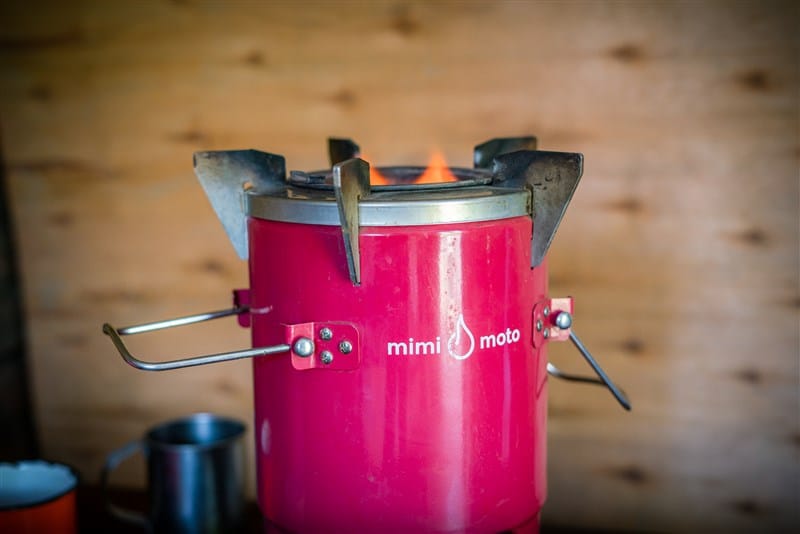 08 March 2023
Are you inspired?
Read the next story or contact us to get to know more about making an impact together.