Partnerships
Dorcas works with a range of partner organisations - and is an active member of several key networks.
Shared purpose
We believe in the power of collaboration and the sharing of knowledge and resources in order to maximise impact.
We enter into partnerships with everyone from churches and corporate bodies to multilateral organisations and charitable foundations. Together, we are able to develop programme concepts and advocate for sustainable change in the lives of people who are marginalised.
Dorcas Aid America
With our activities in the USA, since 2008, we try to attract funders like churches and charitable foundations. Please find more information about Dorcas Aid America here.
MissionInvest
With our partner MissionInvest we are looking for additional partnership opportunities in the USA. Wim Hasselman, Dorcas' MissionInvest consultant, works closely with foundations and doners to facilitate partnerships with Dorcas development projects. He is a strategic advisor for both parties and seeks to define a goal and work towards a mutually beneficial outcome. Mr. Hasselman works for Dorcas as an independent fundraiser to develop fund raising partnerships. Dorcas enjoys the value he brings through his broad network of reliable relations.
Financial backing
We also receive vital support from institutional partners - particularly the Dutch Ministry of Foreign Affairs (MoFA), the European Union (EU) and several United Nations (UN) agencies - to ensure our programmes reach people in need in the most effective way.
We champion our relationship with all the organisations that make our mission possible - both financially and inside our intervention countries.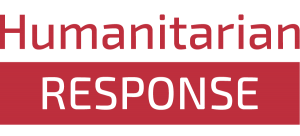 Team Partnerships
Contact us if you are interested in partnering with Dorcas.