Ukraine Joint Response: relief aid continues
The Ukraine Joint Response, consisting of Dorcas, Cordaid, Save the Children and Terre des Hommes, will continue to provide relief in eastern Ukraine. To help at least 19,000 people, the Ministry of Foreign Affairs in the Netherlands has made over two million euro available. The aid is focused to help people who have fled the conflict area, get their lives back on track. Th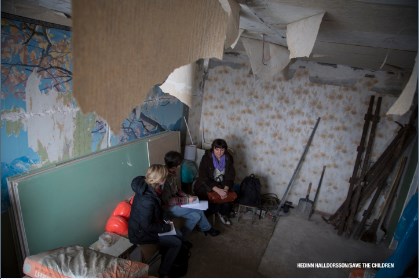 e relief programme started on July 1st and will continue until February 28th, 2017.
The programme mainly consists of financial support that helps people can pay their rent and buy food and medication. On top of that, there psycho-social aid and health care is available for those who need it. People who leave near or in the conflict area receive food and articles to keep them warm during the winter.
The number of people who are displaced, wounded and deceased in eastern Ukraine keeps growing. The need hasn't been this great since the conflict started. Nearly 9,500 people died and over 21,000 were wounded.
Ukraine Joint Response
Dorcas is the leading organisation in the Ukraine Joint Response and the aid is financed by the Ministry of Foreign Affairs. The organisations were able to support 26,000 people between December 2015 and May 2016. Working together has been effective because it reduces overlap in aid activities. Joint Response members train local staff together and share knowledge and expertise. Working together benefits all who are involved.
01 August 2016
Are you inspired?
Read the next story or contact us to get to know more about making an impact together.