Dorcas helps in north Iraq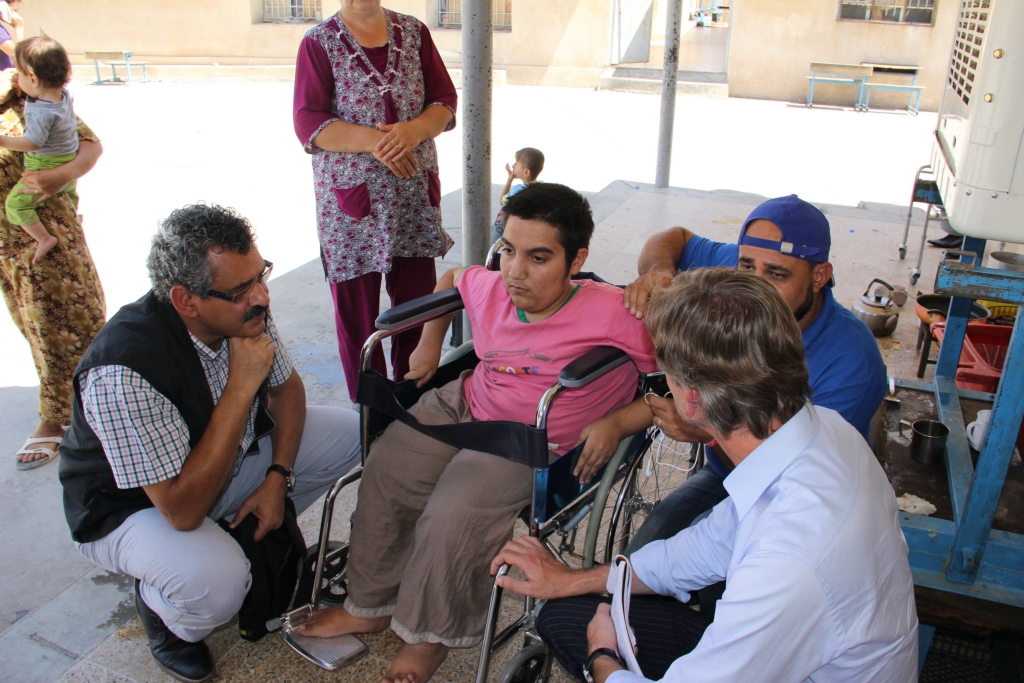 On 13 August, Dorcas started a relief campaign in northern Iraq for the refugees and displaced people. Dorcas' partner organisation in Erbil had already been active in helping refugees since June.  With the partner organisation, Dorcas provides food, matrasses, cooking supplies and hygiene packages. 'The situation in Iraq has caused millions of people to flee. Because we were active in Iraq before, they turned to us for help, as they know and trust us,' said Dorcas director Michel Gendi.
In Erbil, 700 families now receive food packages every two weeks. Daily meals are provided to 450 people who live in tents in the Mart Chomi park and 250 families received diapers. 700 matrasses were distributed as well as 15 gas containers, and ten cooking stoves.
Dorcas director Michel Gendi was in Erbil  to see the situation with his own eyes . 'The need is so overwhelming, we are looking for ways and organisations to increase the help.'
Another 300 families in Erbil will, as of next week, receive food and hygiene packages  and 300 more families in Duhok.  For more photographs:  Michel Gendi in Irak. 
26 August 2014
Are you inspired?
Read the next story or contact us to get to know more about making an impact together.