Dorcas Annual Report 2017 online
Today, Dorcas presents the Annual Report 2017. It concerns an English report that tells about the impact of our work. We supported more than 600,000 people in 18 countries in Eastern Europe, Africa and the Middle East. We share successes, challenges and personal stories from people we supported.
One of the people we helped this year is Kawree. She fled in Iraq because of the conflict. She shared her story with us: "I've had an amazing life. Our family was huge, just like our farming business. I worked on the farm from an early age. My friend Buhar was the same age as me. When we didn't have to work, we would build tiny houses from mud and dig out little swimming pools around them. (…) Three years ago terrorists ransacked our village. I fled with Buhar and our families, deeper into Iraq. I left everything behind. Remember those houses we used to build out of mud? That's what we live in now. And my kids work on someone else's land in order to make a living."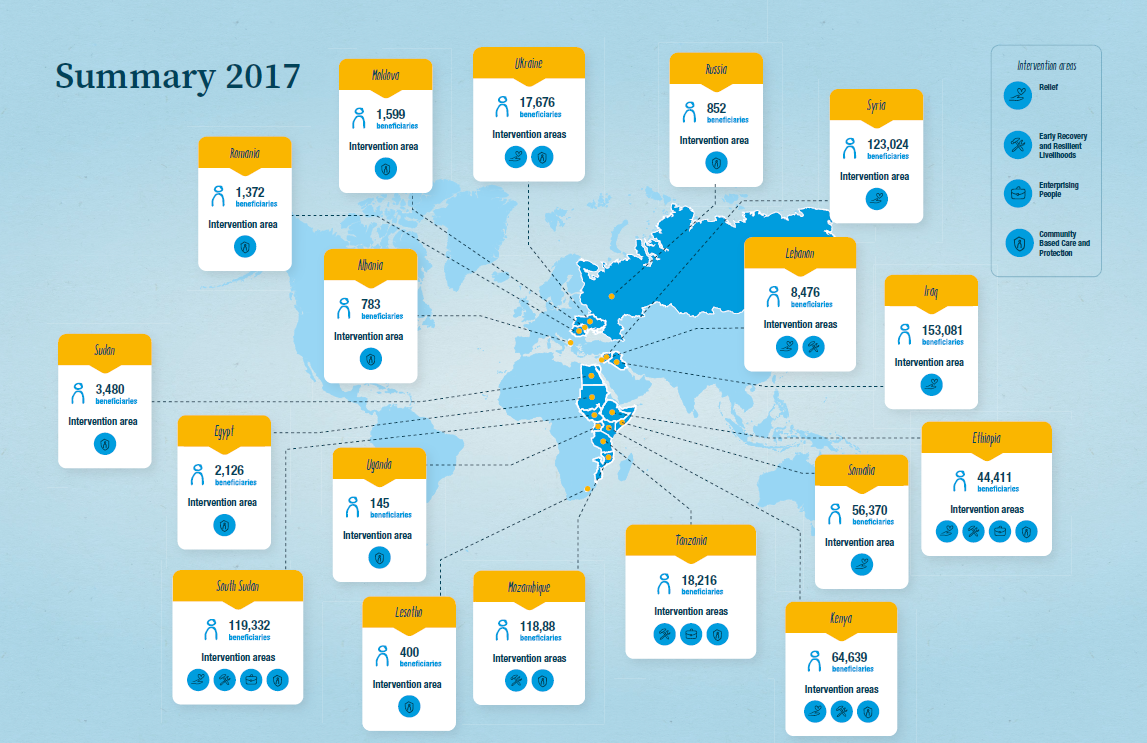 In 2017 we helped 600,000 people. Never fleetingly, always with an aim towards lasting change. As a powerful force to touch the lives that touch us. Our work is as simple and profound as a hand on a shoulder, as eye-to-eye contact. We are Dorcas. A powerful and effective combination of staff and volunteers in the Netherlands and abroad. Employing our talents with passion, in a spirit of equality. From the volunteers in our shops to our bookkeepers and from our workers in Eastern Europe to those in Africa and the Middle East. Together we make Dorcas work.
25 May 2018
Are you inspired?
Read the next story or contact us to get to know more about making an impact together.