Training of Teachers in the Aflatoun Programme
For the successful implementation of the Aflatoun programme in schools of Luhanks region, in September 2018 Dorcas arranged 4-day training on "Aflatoun: social and financial education of the young people" for 15 local teachers. The training was held by the Aflatoun Europe Regional Master Trainer – Svetlana Sulimova. The training was based on the five Aflatoun modules which will be taught to teens in schools: personal understanding and self-knowledge, right and obligations, savings and expenses, budget planning, social and financial enterprise.
Dorcas visited multiple schools, out of which five showed interest in the programme, and were selected for the Aflatoun program implementations. From each school, 3 teachers participated in the training. The participants were different in age and approaches to teaching. But in the process of learning, all participants showed great interest and did all the tasks with big enthusiasm. During the training the participants practically learned how to facilitate the Aflatoun lessons and found out about new methods of active learning (brainstorming, speedy dictation and many more besides that).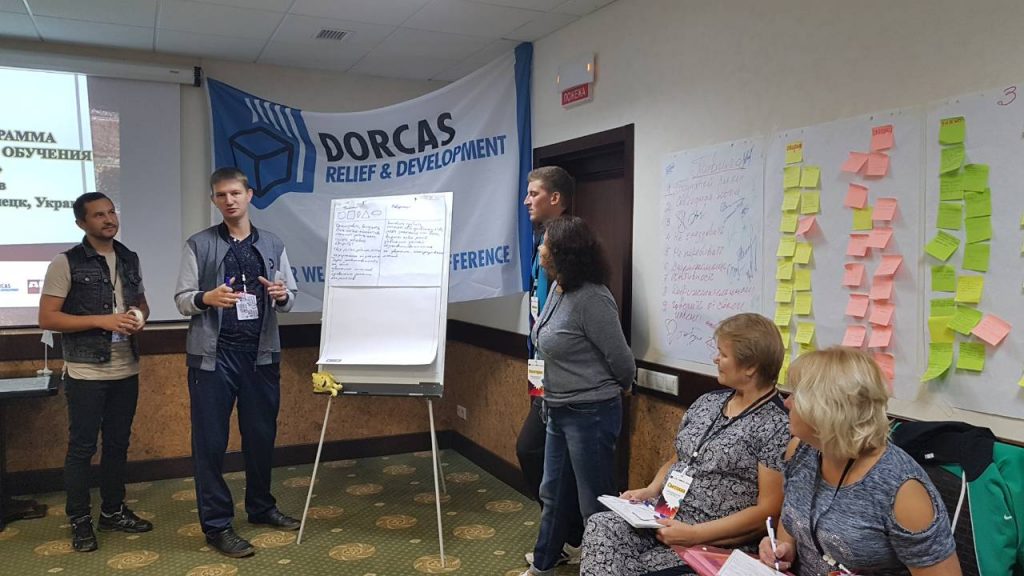 As a result of the training, the participants came to an understanding of the Aflatoun methodology's effectiveness and gained experience in facilitating such lessons. Due to the positive atmosphere created by the trainer, which very often initiated fun ice-breaker games, the team became more open, friends with one another and insecurities disappeared.
All participants gave positive feedback on the training as it helped them to broaden their knowledge of different ways of teaching and reaching teens. The teachers left the training with big enthusiasm to teach the children.
After the training, all participants keep in touch via a Viber chat group where they share their success and support each other.
Together we can make a difference!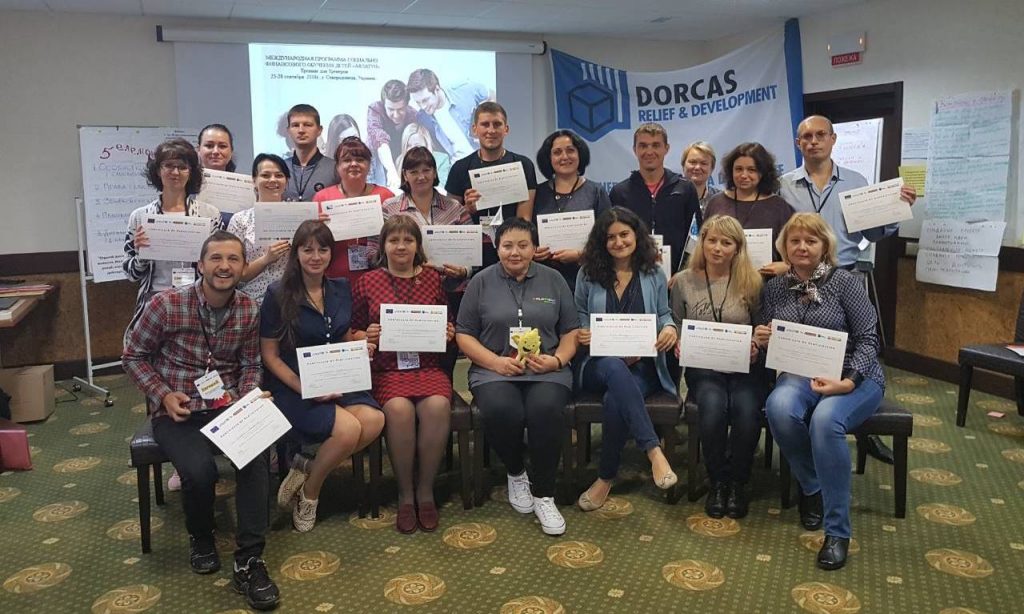 28 September 2018