There is always room for love in the midst of war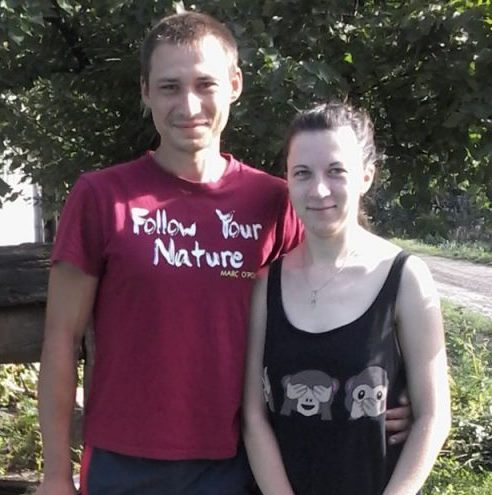 Ilya Shashenko was studying in a boarding-school in Mariupol, Donetsk region. He is an orphan. Since his childhood he did not hope or expect any help form anybody. As Ilya was sharing his story with Dorcas staff, with sadness in his voice he said: "60-70% of my friends from the boarding-school are not alive anymore – they died because of the drugs and alcoholism, and some of the friends ended up in prison."
After graduating from the boarding-school, Ilya entered the technical school in Komsomolsk, which is in Starobeshev district of Donetsk region, to become an electric welder. Having finished his education, he returned to his native town Mariupol. However, as Ilya was not able to find a job there, he moved to Donetsk city. He worked in the construction and lived in a dormitory. In 2012, he met a beautiful girl named Yana who studied to be a hair-dresser. Unfortunately, in 2014, the war started in Donetsk city, which made Yana return to her parents in Konstantinovka village in Mariinka district of Donetsk region.
The war made the lovebirds to part. But despite of all the obstacles, shelling, contact line and check points, Ilya continued to travel to see his love. In 2015, he moved to Konstantinovka village and found a job there working as a miner to earn money for the wedding. In 2017, Ilya and Yana were able to get married and started to live in a rented house. Yana became pregnant and delivered a beautiful baby girl Sophia in June 2018. Due to the absence of basic living conditions for the newborn baby, Ilya and Yana moved to Yana's parents. "I dream to buy my own house where my daughter will grow up, and I believe the war will end soon…" – says Ilya with hope in his eyes.
The young couple thought of doing agricultural works near their house but they did not have money to start with. Ilya and his wife did not believe that any charity funds were able to support people like them. But in spring 2018, Dorcas Ukraine came to their location offering agricultural cash grants to start or support existing home-based agricultural works. Ilya and Yana were amazed that they were selected to receive the grant. They used the grant to buy small male and female cows. Soon they will be able to have fresh milk every day and beef. The young couple feels grateful that after all the hardships they endured, they were given a chance to start something new and be able to care for themselves.
Together we can make a difference!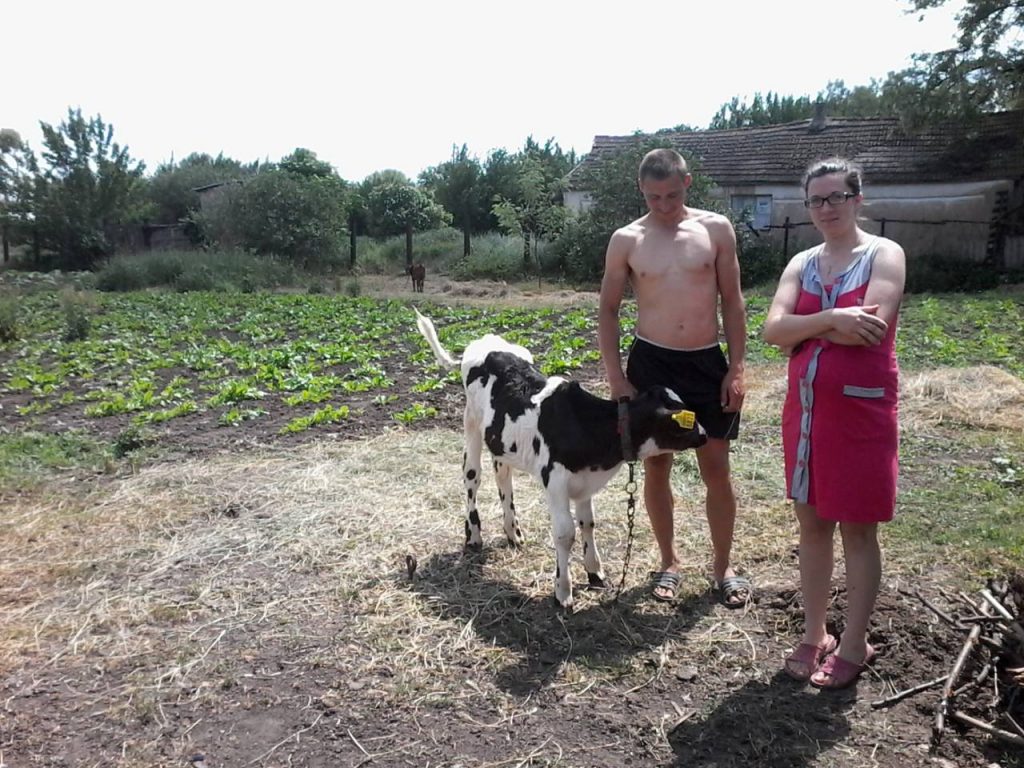 07 August 2018