Psychological First Aid: knowing how to interact with the people we serve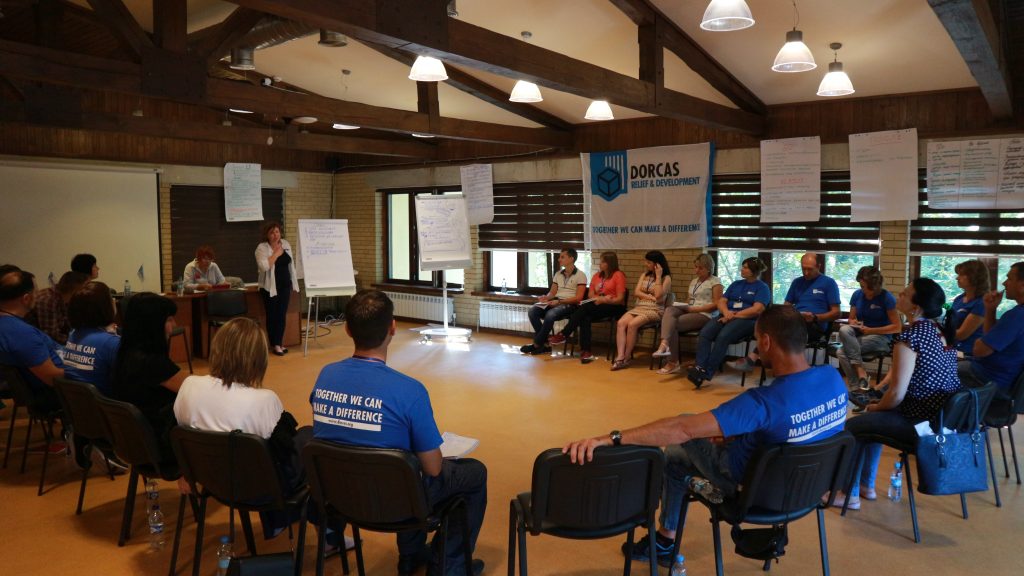 While interacting with conflict affected people in East Ukraine in order to determine their needs for humanitarian assistance, it is very important to know how to communicate in a way that will help them and will not cause further harm.
The psychological first aid (PFA) training, organized by Dorcas Ukraine in September 2018, trained social workers and psychologists of Dorcas, and its implementing partners Terre des homes, SOS Children's Villages and City Aid Center in how to interact with vulnerable people; identifying where the psychological first aid starts and where it ends.
It is the second year that Dorcas organized a training in PFA. This year Dorcas invited PFA trainers from Ukraine (Tatyana Konrad and Irina Nomerovskaya) who have extensive experience in PFA trainings and the implementation of its principals in the local context.
"There are means that help us identify a problem. The thorough knowledge of these means, and their application, gives effective results. At this training, I was able to identify my own and others' problems due to knowledge taught by the experienced trainers. I am very thankful to them" – states Irina, one of the participants.
The training covered the following topics:                                                                   – Immediate principles of PFA: prepare, watch, listen and connect;                                 – The right communication with the affected people and provision of PFA;                     – Provision of PFA to the people who may require special attention;                               – PFA and resilience factors;                                                                                             – Protocol of aid provision in case of acute reaction on the trauma;                               – The needs of the people after the conflict;                                                                     – Crisis intervention and consultation;                                                                             – Self-care techniques.
"I was lucky to be a participant in this training. I learned a lot of useful information that I never heard before. This new gained knowledge on self-care helps me to use my working time in a way that does not empty me out at the end of the working day. I learned more about stress and how to cope with it. Also I gained skills in working with people that are in different emotional states (anger, aggression, apathy, hysterics etc.). The trainers helped me to open the potential in me for self-development and self-education, and I am very grateful to them for this." – says Yulia, one of the participants.
This training helps Dorcas and its partners to be more effective in the provision of humanitarian aid.
Together we can make a difference!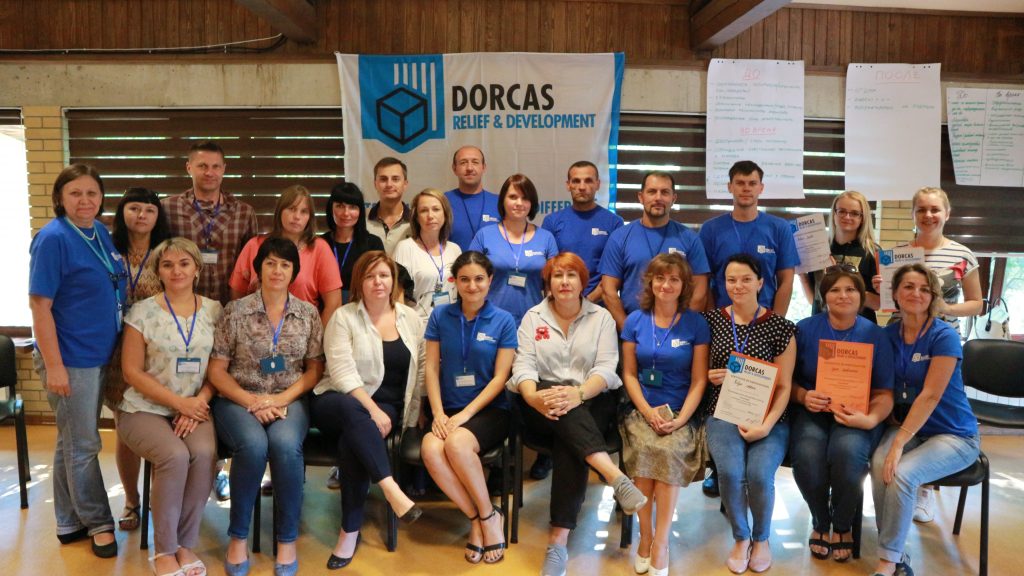 14 September 2018