Preventing Professional Burn-Out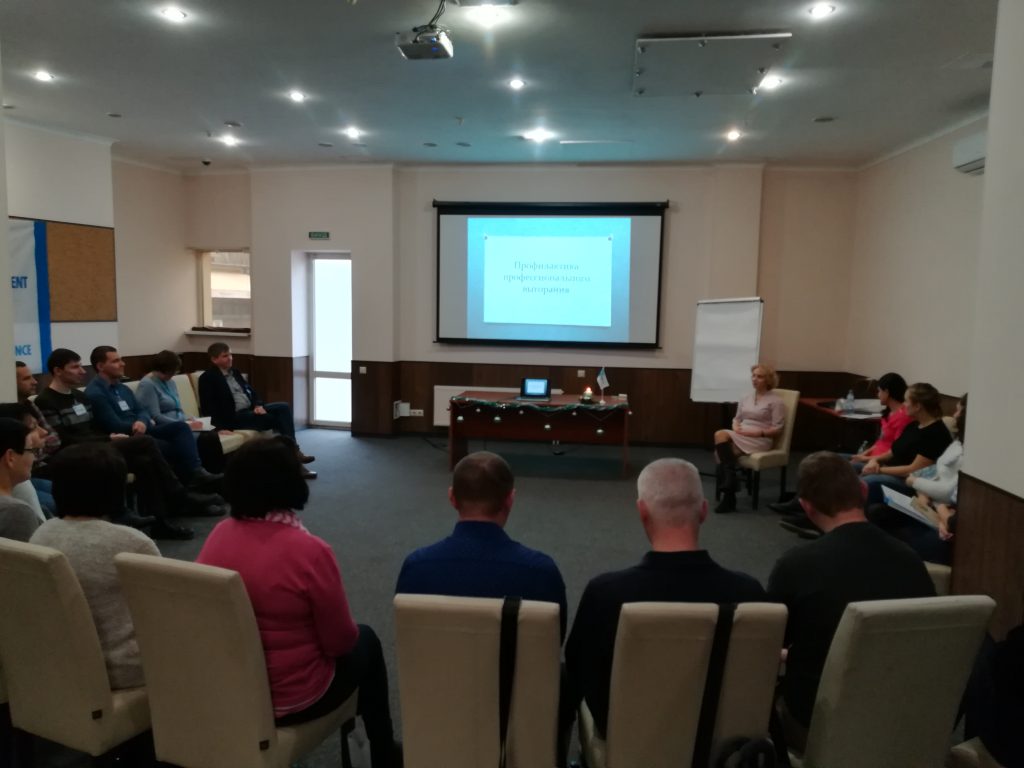 On December 11-13, in Zaporizhye city, Dorcas Ukraine arranged a training on burn-out prevention for its consortium partners and local organizations.
The training consisted of both theoretical and practical parts. The theoretical part included teaching on stress, the positive and negative sides of it, and how to cope with the negative stress levels. Furthermore, they learned what professional burn-out is, and how to prevent it.
In the practical part, the participants discussed the practical ways of getting rid of stress (exercising, taking shower, sleeping, talking), and tried to look inside themselves to find things to be happy and grateful about. Additionally, the participants were taught how to meditate, calm down, and speak positively.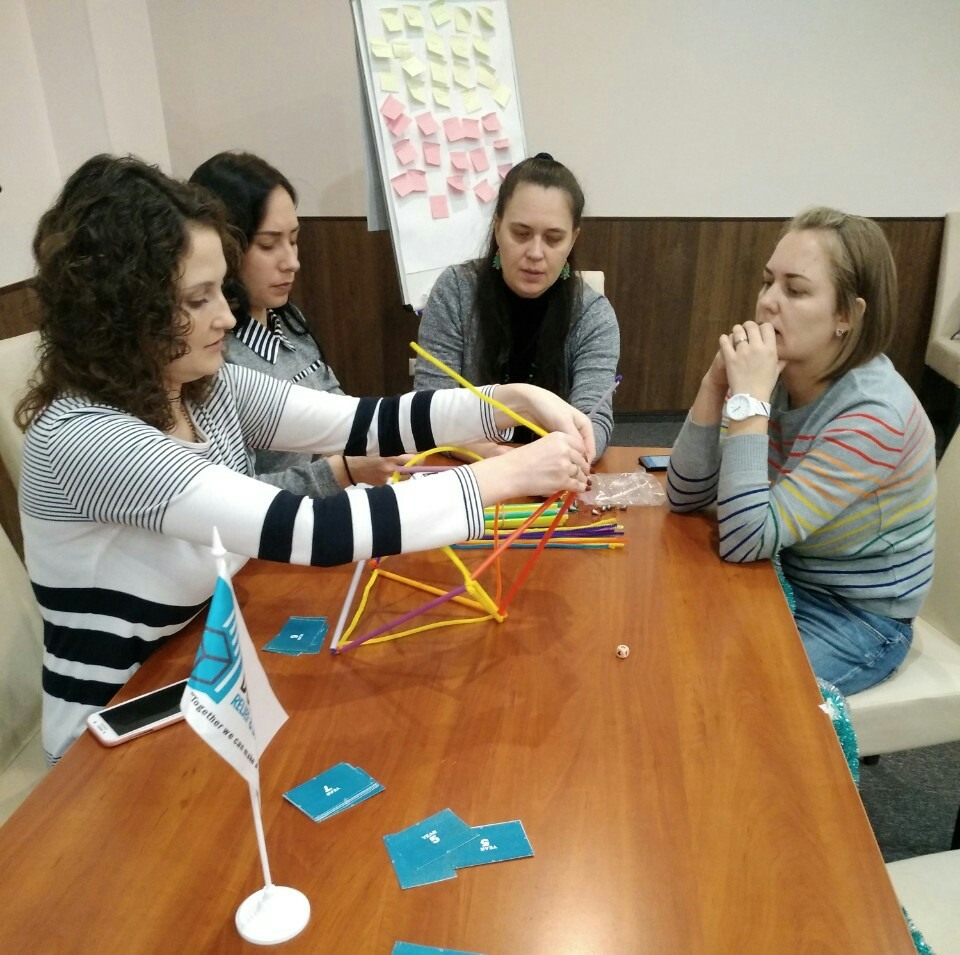 The last day of the training included a game with cards describing different situations in life, and sticks used to create the brain structure of a child. The game helped the different teams to understand how different situations in life may influence the development of a child, which further will influence a person in their adult life.
After the training all participants felt refreshed and cheered up. The training helped to build good relations with other partner organizations, as well as helped people to look inside themselves to see where recovery might be needed.
Now Dorcas staff and its consortium and local partners SOS Children's Villages, Terre des Hommes, City Aid Center, Mission "Light of Resurrection", New Hope Center and Mission "Dorba Vistka" are ready for the new chapter in their work, being refreshed and equipped to avoid a professional burn-out.
Together we can make a difference!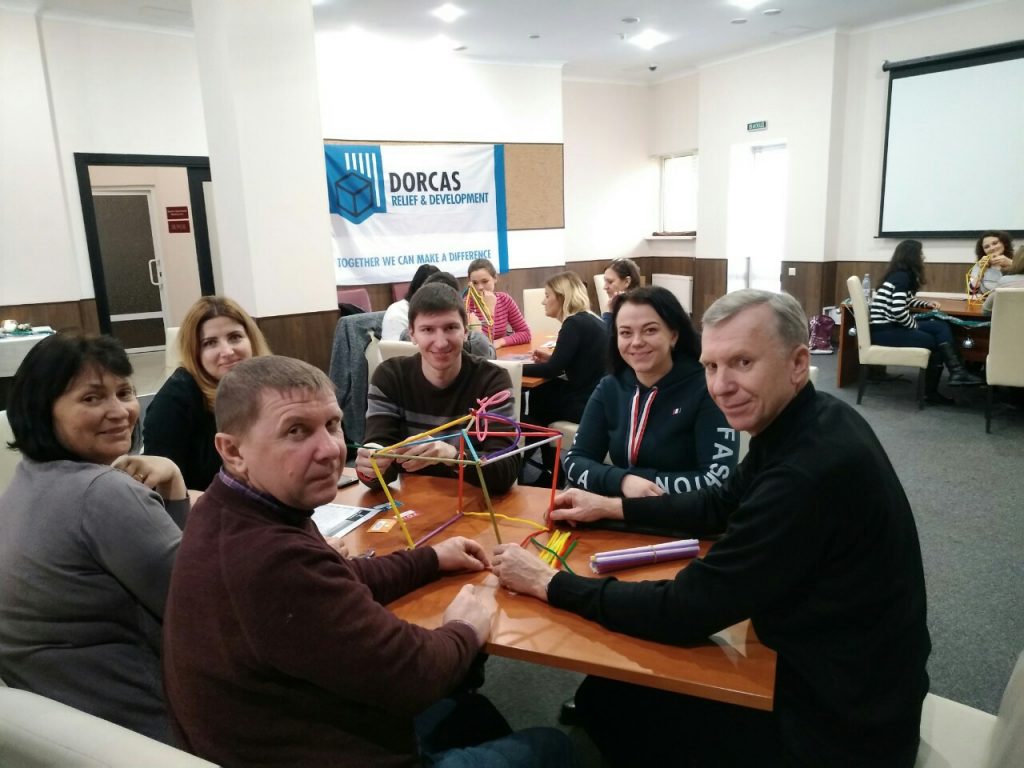 14 December 2018