More results with "Pope for Ukraine" Action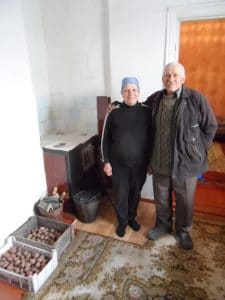 Dorcas Ukraine due to the financial support from the "Pope for Ukraine" Action has completed its project on provision of monetary assistance to the most vulnerable categories affected by the war in the east of Ukraine.
Dorcas follows the recommendations of the UN Cash Working Group (CWG) with regard to target groups and amounts of support. The CWG recommends to provide the most vulnerable individuals with multipurpose cash for a 6-months period. In Dorcas previous project, financed by the Ministry of Foreign Affairs of The Kingdom of the Netherlands, Dorcas was able to provide support from November 2016 till February 2017. In the project funded by the "Pope for Ukraine" Action, two months of additional support were proposed to address the most essential needs of already selected beneficiaries also in early spring 2017. This additional support was provided very cost-effective given the fact that an assessment and collection of the necessary documentation and cross-checking with other humanitarian actors were largely done in Dorcas' previous relief project.
So under Pope funded project the following numbers of people received 2-months support:
Donetsk region (GCA): 267 Hhs (715 ind.)
Zaporozhye region: 309 Hhs (887 ind.)
Kharkov region: 281 Hhs (905 ind.)
Total: 2507 ind.
Most money was spent in the sector Shelter/NFI: materials for minor house repairs; construction materials; stoves; clothes and shoes; kitchen items like pans; utilities payments; beddings and towels etcetera; coal and wood. Secondly money was spent on Food: different types of food for adults and children. Some of it also went to food production: poultry, pork and food for them; seeds and potato for planting vegetable gardens. Thirdly, money was spent on Health: medicines, treatment in the hospitals and sanatoriums.
Beneficiaries are very grateful to Dorcas and Pope for such a support which covered their basic needs.
As additional benefit all beneficiaries received wall calendars with good wishes and logos of the donor and Dorcas.
Together we can make a difference!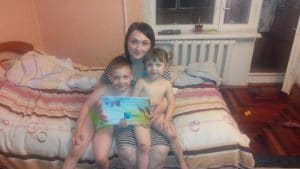 02 August 2017