Creating Beauty from Ashes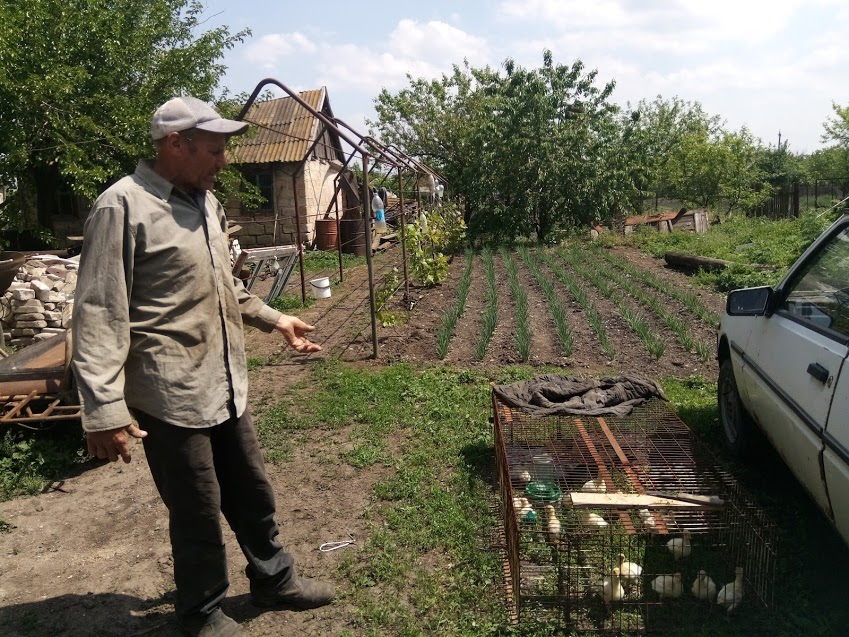 So many people get discouraged when life becomes difficult, and sometimes even unberable. They lose their motivation to move forward, to reach their goals and to find solutions for their problems. However, there are also people who keep going no matter what, and who can find beauty in ashes and transform their lives for better.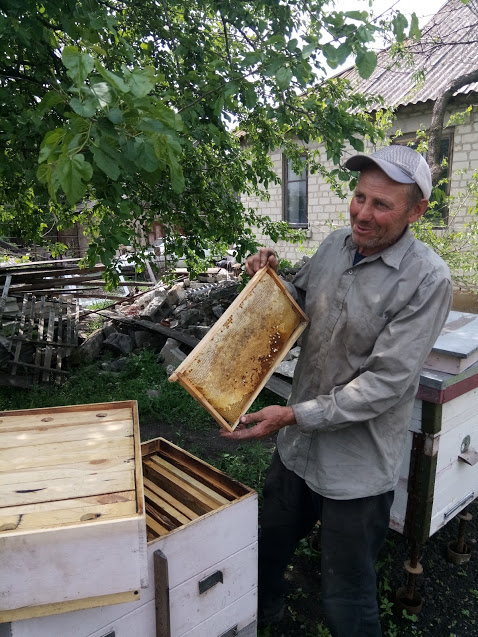 One of these inspirational people is Sergey. He is 57 years old, and  worked as a firefighter for most of his life until retirement from service 7 years ago. He was born and raised in Slavnoe, Donetsk region (a Government Controlled Area, GCA), where he currently resides alone on a small plot of land. When the Ukrainian – Russian conflict escalated in 2014, Sergey's village Slavnoe was in the middle of the confrontation between the GCA and Non-government Controlled Area (NGCA). Eventually in 2015, the separation line was set right behind this village with most of the land, formerly owned and accessible by villagers, now being filled with land mines and shells. Almost two third of the village buildings were demolished, majority of the population left, with only 27 houses still being inhabited. Also Sergey's house was hit with grenades and fragments. After repairing what is possible to repair, he started to collect leftover military boxes and empty metal parts of grenades and shells thinking of how to make use of them. He came up with several solutions: large wooden boxes that used to carry grenades became parts for beehives and chicken incubators; metal legs of mine-thrower grenades became legs for various tables and boxes; empty capsules that carried howitzer shells became water buckets and trash cans. All of the repurposed materials are being used by Sergey, and he gives some of it away to his neighbours.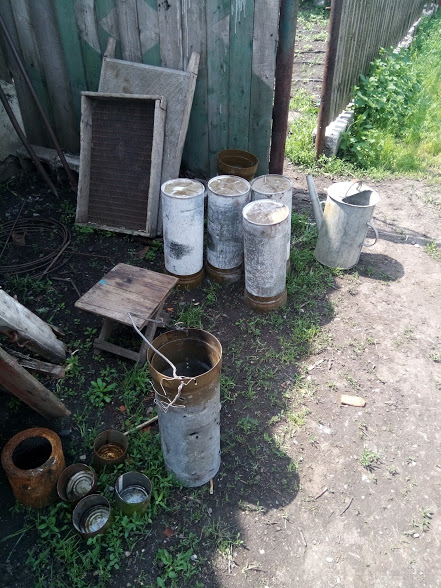 Damage from the conflict has continuous negative consequencies for the villagers. Previously they used to bring all of their harvest to Donetsk (a metropolitan city with over a million inhabitants) that is just 20 km away, now the trade between NGCA and GCA has stopped. Several local food processing and agricultural companies shut down their operations leaving no employment opportunities in the village. Despite these setbacks, Sergey created work opportunities for himself and works part-time as a craftsman and a technician, capable of repairing most of the agricultural equipment. Recently, he completed a training in welding, and now he is welding metal parts using different techniques.
From February 2018, Dorcas' social workers started Livelihoods interventions in the east of Ukraine. It is during the implementation of this program, that the social workers met Sergey and saw his creativity. It turns out, Sergey is not only a creative craftsman, but is also good in agriculture. Currently, he is growing potatoes, cabbages, onions, aubergines and eggplants. Additionally, he has planted wines for the first time. Based on complying with a set of vulnerability criteria, passing trainings and presenting a business plan, Sergey proved to be eligible for a grant from Dorcas. With a Dorcas cash grant, Sergey is going to buy a new efficient water pump in order to have a secured water flow from his well to the garden. Watering is an essential element of growing vegetables. The water pump will ensure uninterrupted water supply throughout the growing season that will increase Sergey's harvest, which he plans to share with his extended family to help them save on food costs.
Sergey is a person who found good and positive in the midst of destruction and chaos, while also inspiring and helping others.
You can read more Impact stories and donate to support Dorcas projects in Ukraine.
Together we can make a difference!
21 May 2018