Psychosocial Support: just as important as Food and Safety
'Psychosocial relief aid in the world's trouble spots should be paid more attention to', says Sigrid Kaag, Minister for Foreign Trade and Development Cooperation in an interview on Dutch television. 'Psychosocial support during crises is just as important as food, water, shelter and safety. It is not an optional extra. It needs to become a standard component of humanitarian aid'.
'This psychosocial support minister Kaag refers to, is precisely the kind of aid we have been focussing on for years'.

Liesbeth-Marije Hoogland, humanitarian aid coordinator at Dorcas
Psychosocial support at Dorcas
'Providing psychosocial support is an important part of our job', says Liesbeth-Marije Hoogland. 'Our staff members on-site are trained on providing material assistance, as well as on identifying signals of trauma with vulnerable people in crisis situations. This form of support takes time, though. We need to bond with people and gain their trust and many times it is necessary to encourage them to acknowledge they are in need of psychosocial counselling'.
Psychosocial support for children
Children are particularly vulnerable. Psychosocial support for children will help them cope with their feelings and traumatic experiences. In our community centres we give attention to topics involving war trauma and bereavement, using game-type methods and recreational activities.
420 million children grow up in conflict areas
84 million (1 in 5) children are in desperate need of psychosocial support
to 95 per cent of the children, this type of care is not available.
Making basic psychosocial support available
That is why minister Kaag urges school teachers as well as nurses to go into training in this field. We acknowledge the importance of getting educated to that end. Besides our own staff members, we also educate local health care and social workers to enable them to offer basic psychosocial care. And to refer people with psychiatric issues to specialised relief workers.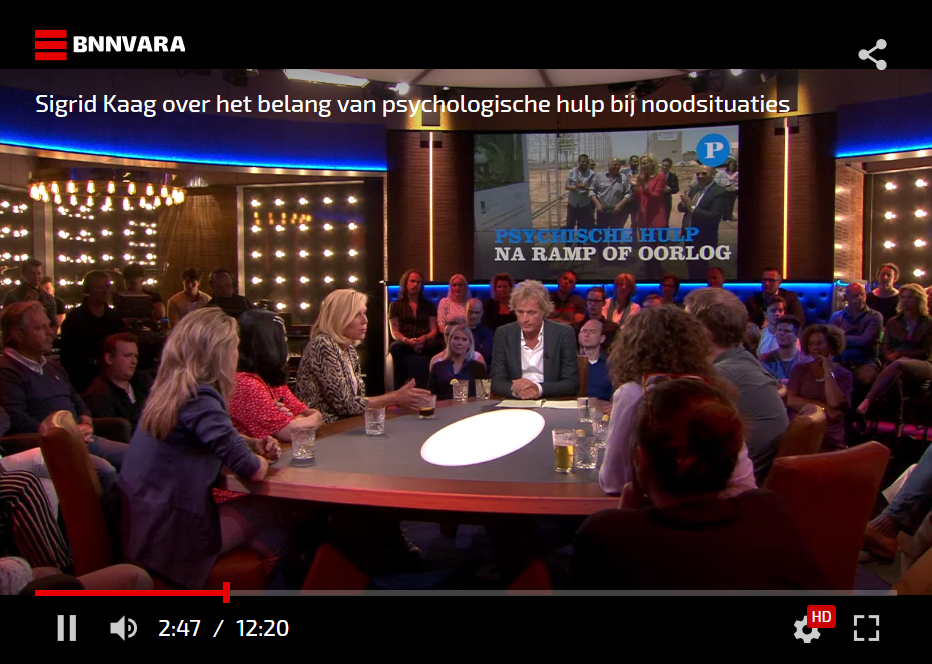 Psychosocial support as an investment
In the interview, minister Kaag states that psychosocial support is an investment in people's abilities. Emergency action plans will be more effective and it will help victims to reconstruct their lives, in economic sense, for example. 'Psychosocial support is of vital importance', Liesbeth-Marije confirms. 'If people ignore their trauma they will have difficulty rebuilding their lives. We need to help people get a grip on their day-to-day functioning'. For that reason, our projects are tailored to sustainable development aid.
As an example, the humanitarian aid coordinator quotes a group of Syrian women who had one-on-one counselling as well as group therapy for a number of months. These women then moved on to voluntary worker jobs. Through their experiences in this path, they say they are now able to support others. That's the way to help people regain their dignity and give them perspective.
28 May 2019
Are you inspired?
Read the next story or contact us to get to know more about making an impact together.