Leo Visser appointed Dorcas CEO
We are grateful to announce that Mr Leo Visser has been appointed Dorcas CEO effective 1 January 2017.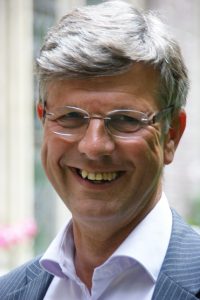 Earlier this year the Dorcas board decided to change the organisation's leadership structure, introducing a new CEO position. We have appointed Mr Visser, following an extensive recruitment and selection procedure. As CEO, Mr Visser will be responsible for the overall Dorcas organisation, alongside Mr Michel Gendi (Programme Director) and Mr Nico Hoogenraad (Financial Director), and supported by a management team.
Mr Visser (59) has a successful track record in business and in relief and development work. During the first 25 years of his career, he worked in various seaport-based management functions in Rotterdam and Vlissingen. In 2004, he was appointed managing director of the Dutch development organisation Red een Kind (Help a Child). Under his supervision, Red een Kind became a thriving development organisation, helping hundreds of thousands children in poverty.
Mr Visser commented about his new appointment as Dorcas CEO: "I am looking forward to fruitful cooperation with new colleagues as we make a difference with vulnerable people."
Mrs Ine Voorham, chair of the Dorcas Supervisory Board: "We are convinced that Mr Visser brings the expertise required to lead successfully and effectively in a complex environment. He is experienced cooperating with colleagues and building strong partnerships with other agencies. He has a proven track record in serving others, which is grounded in his faith in Christ. We are hopeful and confident about the future of Dorcas with Mr Visser as CEO."
We are grateful for the support and prayers of so many people as Dorcas helps people in distress and poverty around the world.
20 September 2016
Are you inspired?
Read the next story or contact us to get to know more about making an impact together.