Vision screening for IDP and refugee children
Vision screening is one of the secondary health care services that are not accessible for refugees and IDP's. The distance to the nearest eye clinic or the financial situation of their family limits them to get eye care when needed. Eye care is also often not a priority, even though eye problems can pose severe limits to a child's ability to flourish.
In 1999 the WHO started the global initiative VISION 2020: The Right to Sight. The goal of the program is to promote: "A world in which nobody is needlessly visually impaired, where those with unavoidable vision loss can achieve their full potential." Not being able to see well can compromise children's future and can disable them from obtaining education. Reading and writing place stress on the visual system and can give symptoms such as headaches, eyestrain, occasional double vision, and avoidance of prolonged reading or writing tasks. Children can lose their motivation to learn or can perform poorly in school due to their eye problems. Furthermore, uncorrected refractive errors, although quickly solved with an eye examination and eye glasses, are the main cause for moderate to severe visual impairment. Thus, untreated eye problems can cause more problems over time.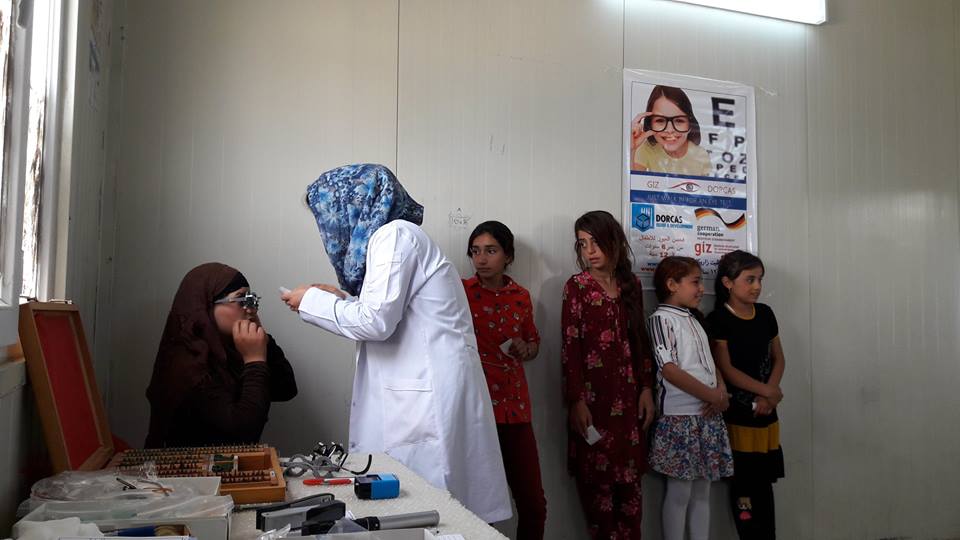 Therefore, vision screening is an important tool to assist children to reach their full potential. By providing vision screening and, where needed, glasses or further treatment, Dorcas identifies visual impairment and prevents further deterioration of eye conditions. Thereby it contributes to children's full participation in education and the wider society as a whole.

2016: Dorcas provides vision screening in Bajed Kandala II camp
Dorcas first carried out a vision screening project in the spring of 2016. The project, funded by GIZ through WHH, was met with much enthusiasm. Dorcas was able to screen 1,041 children in Bajed Kandala II camp in cooperation with the Swedish Specialist Hospital. 94 of these children needed glasses and these were provided accordingly. 4 children were supported in receiving an operation for squint in Erbil, where the Swedish Specialist Hospital is located.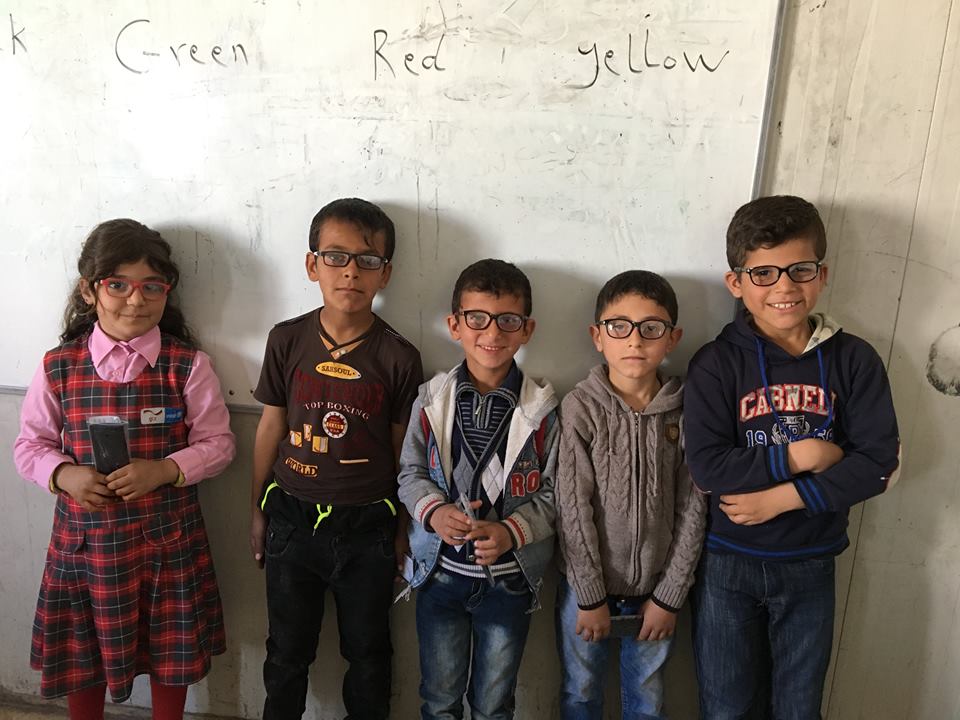 2017: Dorcas and GIZ continue their cooperation
Dorcas and GIZ are continuing the collaboration in 2017 by providing vision screening in 5 refugee and IDP camps for all children between 6 and 12 years old. Both children in school and out-of-school are screened in Domiz 1 & 2, Kabarto 1 & 2, and Shariya camps. In order to screen all the children, Dorcas works together with a team from the Dohuk Eye Hospital.
An awareness raising campaign further contributes to increasing the awareness of children, parents and teachers on the importance of proper eye care and screening. In order to reach the out-of-school children, Dorcas works together with the health awareness teams from the health centers.
The project has started in January and is planned to be completed in September. As of the end of April, Dorcas has screened 2938 children in Kabarto 1 & 2 camps. 591 children have received glasses, and ten children have been referred to Dohuk Eye Hospital for further check-up and treatment.
09 November 2016