Face Down documentary shows situation in Ukraine
The number of people who are displaced, wounded and deceased in eastern Ukraine keeps growing. The need hasn't been this great since the conflict started. Nearly 9,500 people died and over 21,000 were wounded. Cordaid, Dorcas, Save the Children and Terre des Hommes were able to support 26,000 people since December 2015. These people received shelter, food and medical care. With the documentary 'Face Down' contains three personal stories that show people what is still going on in Ukraine.
Face Down
Face Down tells the stories of three people who are displaced and are trying to rebuild their lives. How are they doing now? And what kind of ch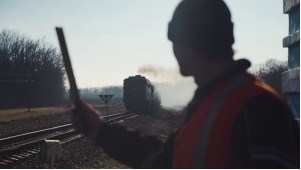 allenges do they face? Aleksandra Sergeenko shares how the war turned her whole life upside down: 'we had to take shelter in the basement. The children panicked and were terrified. We couldn't stay in Lugansk so we decided to flee'. Aleksandra's story shows how difficult it is to live in eastern Ukraine with everything that has happened and is still happening. Hundreds of thousands of lives in the region have been affected like that.
The documentary was made by Living Image, a foundation started by young film students who support aid organisations by making documentaries that show the need the areas these organisations work in.
The work in Ukraine
Dorcas is the leading organisation in The Ukraine Joint Response and the aid is financed by the Ministry of Foreign Affairs. Working together has been effective because it reduces overlap in aid activities. The Joint Response members train local staff together and share knowledge and expertise. Working together adds value to all who are involved.
You can watch the documentary (in Dutch) here:
https://www.2doc.nl/documentaires/series/makers-van-morgen/2016/face-down.html.
19 July 2016
Are you inspired?
Read the next story or contact us to get to know more about making an impact together.