EU-funded Dorcas programme aims to empower disadvantaged communities in Upper Egypt
Dorcas is grateful to announce the start of a new EU-funded programme aimed at strengthening the capacity of Civil Society Organisations to develop innovative solutions related to the environment, digitalisation, and gender equality.
In the heart of Upper Egypt, disadvantaged communities face numerous challenges. Evidence underscores the critical role that local Civil Society Organisations (CSOs) can play in mobilising, capacitating, and empowering community members. This becomes particularly effective when CSOs work in synergy with each other, local government entities, and the private sector. Despite their good intentions, many CSOs face challenges that hinder their efficiency. These include a need for human capacity, financial, and data resources and limited technical capacity related to programme design, monitoring, and networking for multi-stakeholder collaboration. Many organisations operate with traditional top-down knowledge transfer methods and rely heavily on external funding. They often need to become more familiar with asset-based community development methods that leverage locally available resources.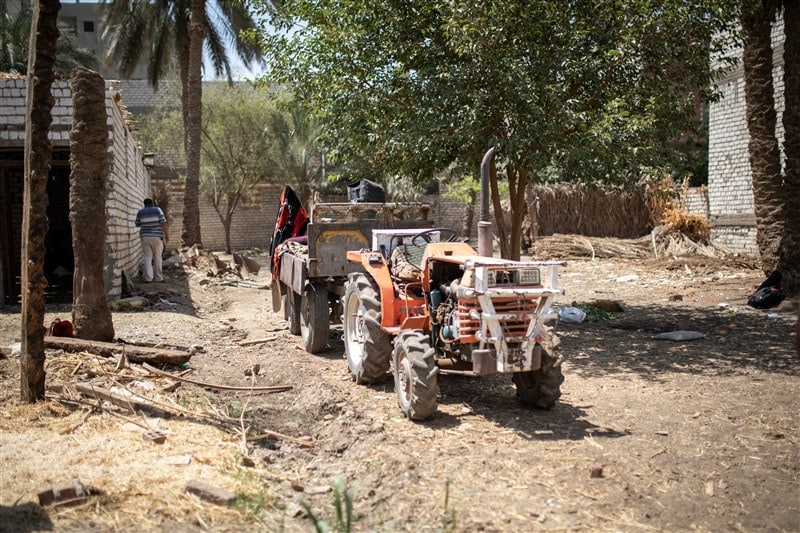 Catalysts for change
To empower the disadvantaged communities, the programme will select twenty local CSOs in Beni Suef to systematically enhance their organisational, institutional, and technical capacities. This four-year action plan employs a trajectory of mentoring, coaching, and on-the-job training to empower these CSOs to become catalysts for change within their communities.
Central to the programme's approach is adopting the Farmer Field and Business Schools (FFBS) method, a proven and tested market-based agricultural extension technique. This approach aims to bolster the CSOs and economically empower 2,000 small-scale female farmers in the region, driving social and economic progress.
Training and support
Furthermore, the programme provides CSOs with opportunities to propose and implement innovative ideas and initiatives that directly address the pressing needs of their communities. With comprehensive training and support, CSOs can craft sound and feasible plans and receive essential on-the-job assistance during implementation.
Beyond the selected CSOs, the programme extends its reach to local actors, community groups, and other relevant stakeholders . This inclusive approach aims to foster collaboration and ensure the sustainability of the programme results.
03 October 2023
Are you inspired?
Read the next story or contact us to get to know more about making an impact together.