Dorcas provides psychosocial support in Syria
Dorcas distributes food, provides health support in a mobile clinic and offers psychosocial support to those affected by the earthquake. Dorcas' humanitarian assistance coordinator Mirian Wester explains this protection approach that psychosocial support is part of.
'Surviving an earthquake is incredibly intense', explains Mirian. 'It can cause a lot of stress and feelings of insecurity, which can ultimately cause a range of other complaints. Many people have been pulled out from under the rubble, and everyone has lost family and/or friends. On top of that, many people lost their homes, possessions and income in one fell swoop. That obviously has a huge impact on their lives.'
Food and water are basic needs, but so is good psychological help. Difficult experiences need to be processed as soon as possible. Many people are resilient and can talk to friends or family about their feelings and fears. Others need professional support and Dorcas provides that.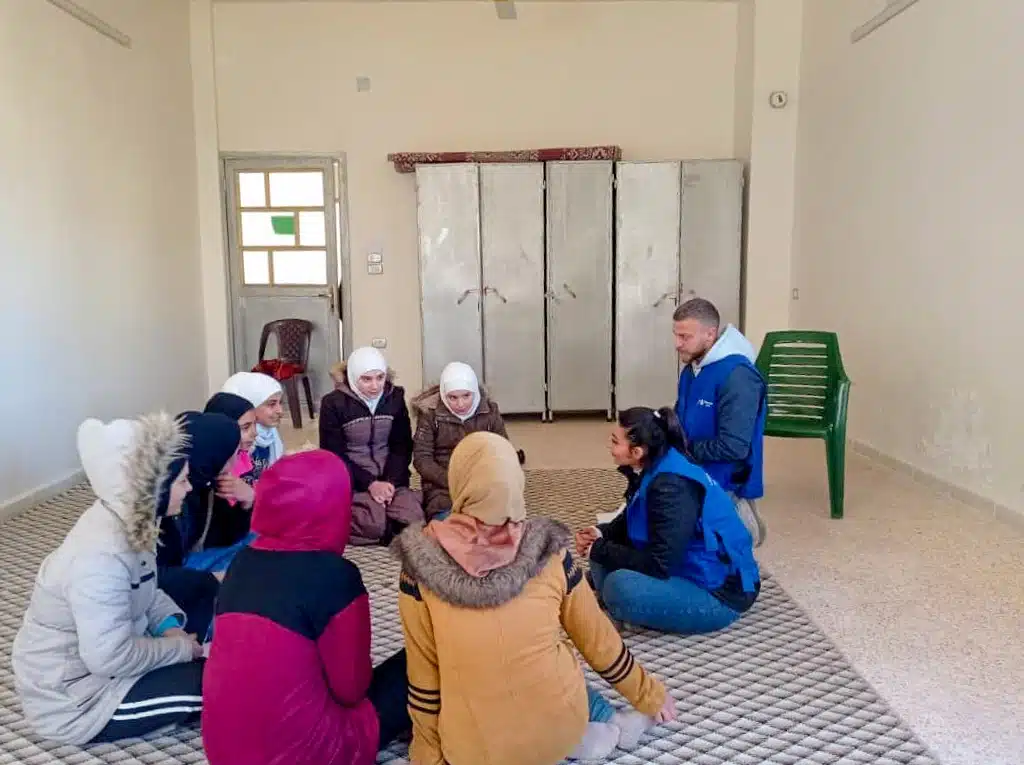 The Dorcas mental health and psychosocial support team in Syria consists mainly of social workers and psychologists, each with their own expertise. For example, some employees are specialised in giving psychosocial support to children. Providing timely help to children is extremely important. If an intense experience is not processed properly, they can carry it with them for the rest of their lives', says Mirian. Dorcas therefore focuses on psychosocial support for children. The Dorcas Community Centres offer recreational activities to help children feel safe and relaxed and regain their self-confidence. For example, children can colour in pictures or play football with each other. Individual psychosocial sessions are possible, if a child requires specific attention.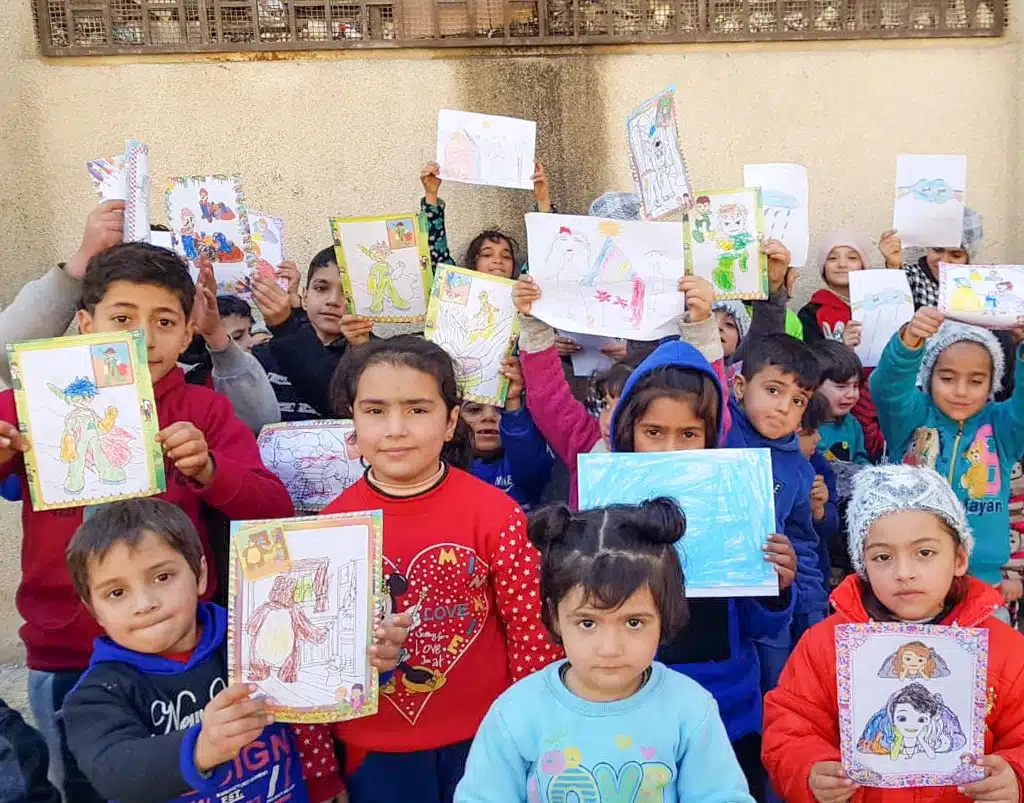 Dorcas also organises psychosocial support for adults. This support helps them to cope with the impact of the earthquake, increase their resilience and deal with their experiences in a positive way.
Dorcas also organises awareness sessions about what people can do during and after earthquakes and about the different emotional reactions such a situation can evoke. They then learn how to deal with their reactions, for example, through breathing exercises. Individual psychological sessions are also available for adults.
Currently Dorcas provides support in 13 community centres and temporary shelters. Psychosocial activities take place In the community centres and in the temporary shelters Dorcas distributes food together with local partner organisations. Dorcas social workers visit reception locations and can refer people to the specialised psychosocial support in the centres.
Before these activities started, Dorcas first of all ensured that its staff received psychosocial support to cope with their own experiences. 'EMDR group sessions and individual sessions were offered by our psychologist from Lebanon, who was on site immediately after the earthquake.' Many members of staff took advantage of these sessions. Furthermore, the psychologist also gave staff a refresher course on how to give psychological first aid: calming and supporting people by showing empathy, listening and offering practical help, such as access to food. All staff distributing food or collecting data can give this first aid.
A coordinator specialised in psychosocial health is available to all staff to check on everyone's progress. Mirian: 'We are very aware that our colleagues were also affected by the earthquake and so we make sure that they get the help they need.'
17 February 2023
Are you inspired?
Read the next story or contact us to get to know more about making an impact together.