Dignity, Freedom, and Justice for All – Human Rights Day 2022
#Dignity – Dorcas believes in the value and God-given potential of every single person. Every single person. No one excluded. We see those in need and stand next to them.
#Freedom – Dorcas fights poverty, exclusion and crisis. Why? Every single person deserves to live in freedom. Freedom from poverty, exclusion and crisis. Free to be part of resilient and flourishing communities. Free to make one's unique contribution to a fair and just world.
#Justice – Dorcas sees a world where poverty, exclusion and crisis marginalise people. We also see the potential of these people and their communities to flourish despite their difficult circumstances. We invest in communities in which everyone can participate and make their contribution.
#All – Dorcas is committed to the overarching principle of the Sustainable Development Goals: leave no one behind. We are part of a global movement of individuals and organisations working for a just and fair world. Together we speak out against injustice and together we act for a world with dignity, freedom and justice for all.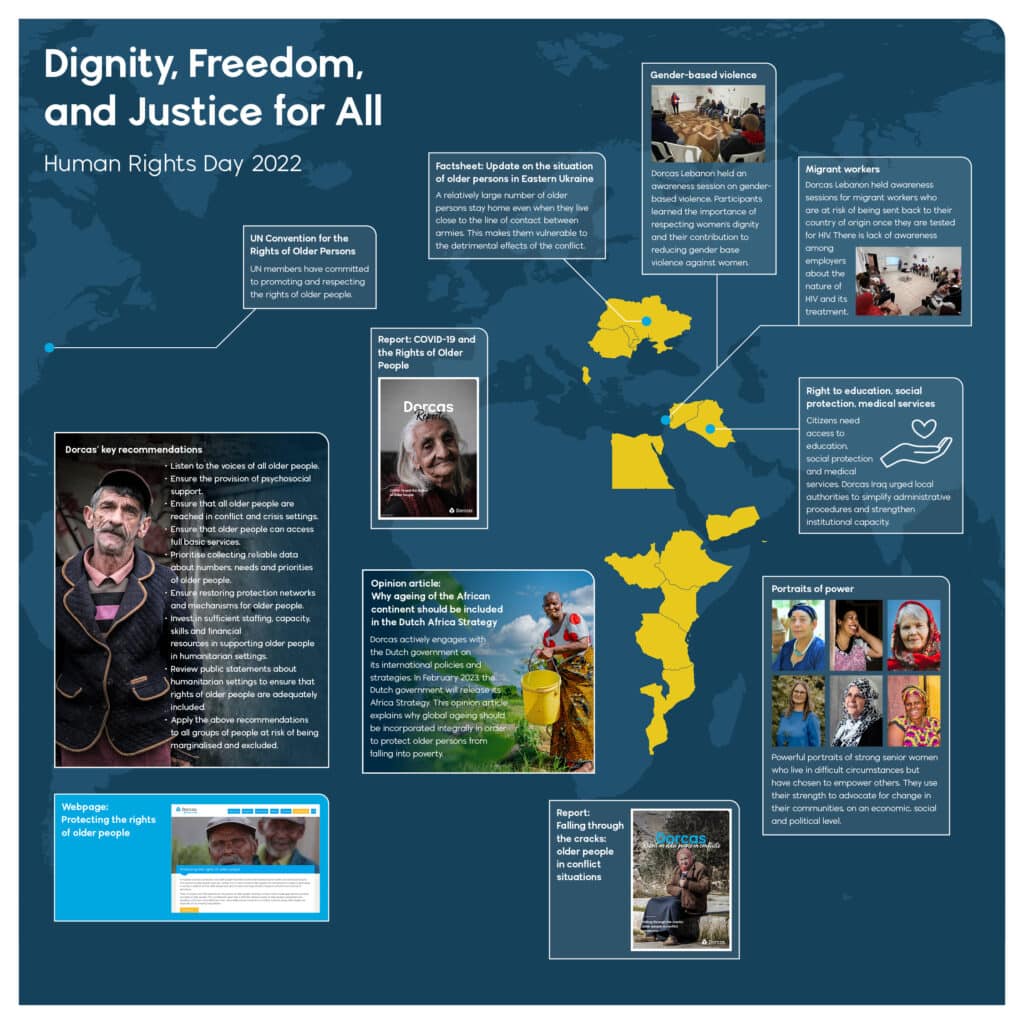 ---
Go to:
09 December 2022
Are you inspired?
Read the next story or contact us to get to know more about making an impact together.