Dutch Relief Alliance Continues in 2017
130 million people need relief aid to survive. The Dutch government has made 45 million euro available for relief organisations so that they can continue to provide relief in Yemen, Iraq, South Sudan, Syria and other countries.
Dorcas is part of the DRA (Dutch Relief Alliance), founded in 2015, is a very unique cooperation between fourteen relief organisations. An external evaluation done by the 'Overseas Development Institute – Humanitarian Policy Group' concluded that the DRA is an effective and efficient mechanism within the international field of relief aid.
The map below displays all 2015 and 2016 joint responses: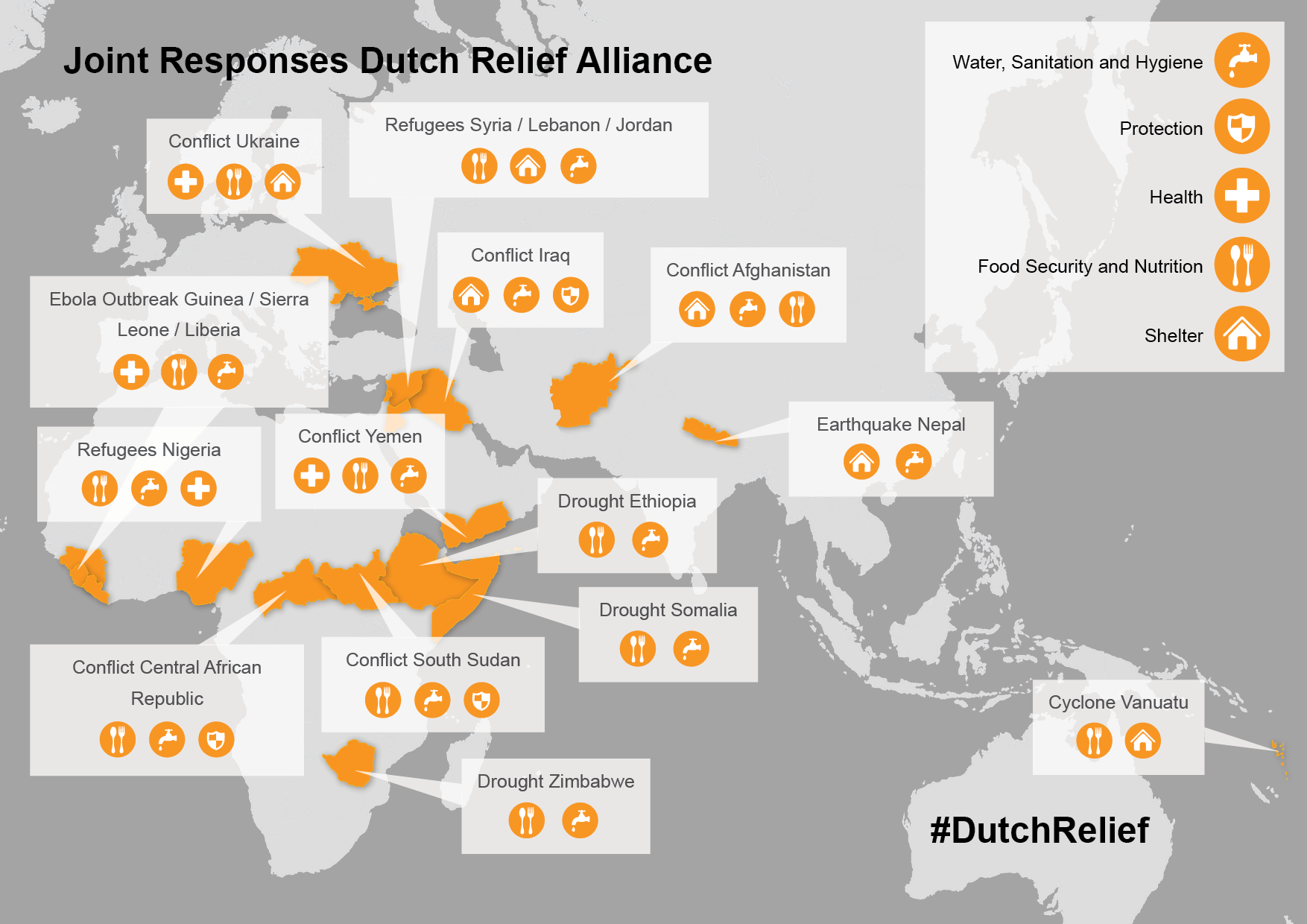 02 February 2017
Are you inspired?
Read the next story or contact us to get to know more about making an impact together.